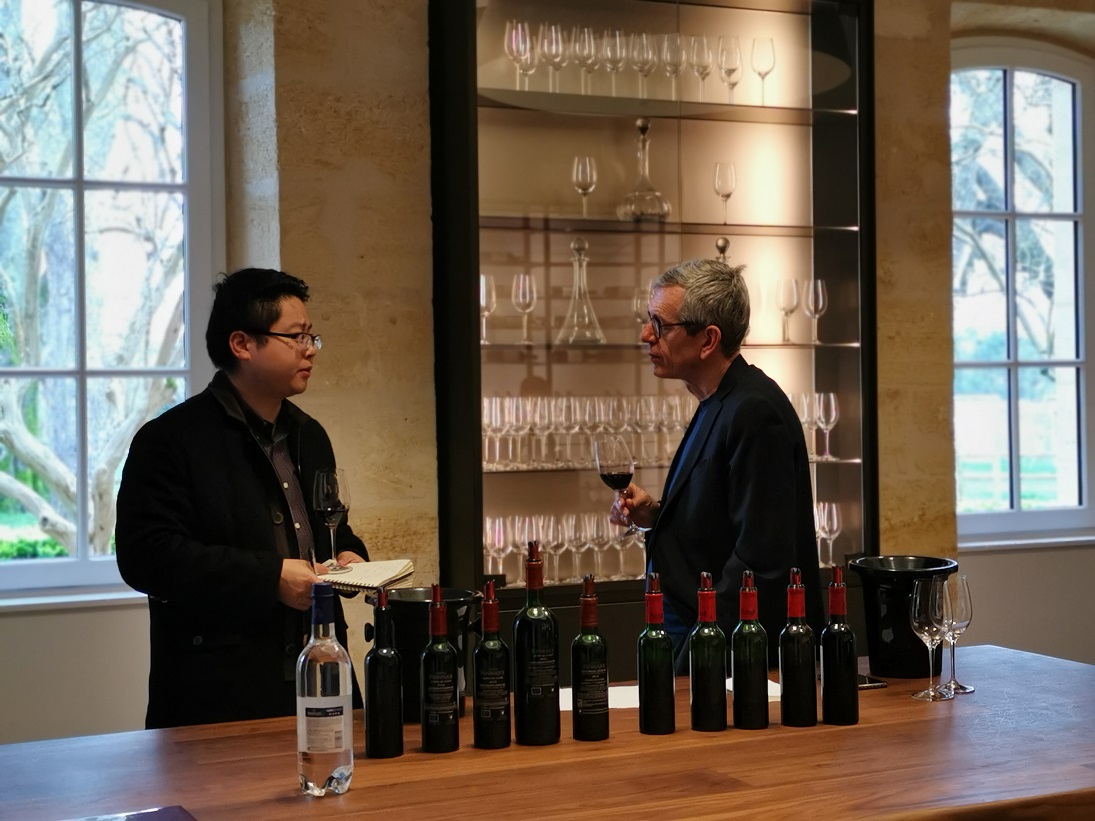 A certified organic producer (partial vineyards are farmed bio-dynamically). 32 years old vines on average. Fermenting in the concrete vats; aging in 25% new French oak barrels that are lightly toasted.
The owner Alain Moueix prepared the vertical tasting for both Chateau Fonroque and Chateau Mazeyres. Very powerful but fine-grained tannin filled the brightly fresh end of Chateau Fonroque 2010. Chateau Fonroque 2014 was mineral-driven on the firm taste. Chateau Fonroque 2015 was much darker than Chateau Fonroque 2016 that was even more perfumed on the palate that was full of complex flavours of raspberry, red flowers, cinnamon and crushed stone. Chateau Fonroque 2018 showed a hint of volatile acid. Barrel tasting of the very promising Chateau Fonroque 2019 that exuded sweet violet, black chocolate, spices and blackberry sniffs.
| | | |
| --- | --- | --- |
| Chateau Fonroque | 2010 | 90 |
| Chateau Fonroque | 2016 | 93 |
Delicately fruited (wax apple, Thai fruits) Chateau Mazeyres 2014 was much more vivid than Chateau Mazeyres 2010 that was an old school. Chateau Mazeyres 2015 was closed, stony and textured. Chateau Mazeyres 2016 was subtly floral on the sniff that was somewhat restrained. Chateau Mazeyres 2018 exhibited a fragrantly violet-scented nose that also showed a mix of spicy-mineral, black chocolate, fresh prune, blackberry, menthol and herb. Rather silky on the palate though the tannin was extremely sturdy, with juicy freshness that gave the balance to the bright and mineral-laced finish that had tiny salinity.
| | | |
| --- | --- | --- |
| Chateau Mazeyres | 2010 | 90 |
| Chateau Mazeyres | 2014 | 93 |
| Chateau Mazeyres | 2016 | 92 |
| Chateau Mazeyres | 2018 | 94 |